---
---
MULTI-GNSS SUPPORT
Access multiple global navigation satellite systems (GPS and Galileo) to track your pack with greater accuracy than GPS alone.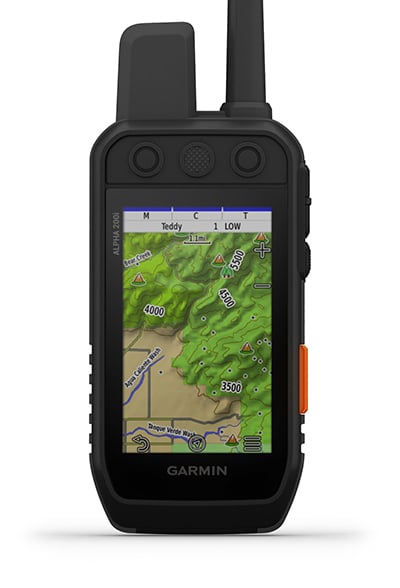 TOPOACTIVE MAPS
Our preloaded TopoActive mapping provides detailed views of terrain contours, topographic elevations, summits, parks, coastlines, rivers, lakes and geographical points.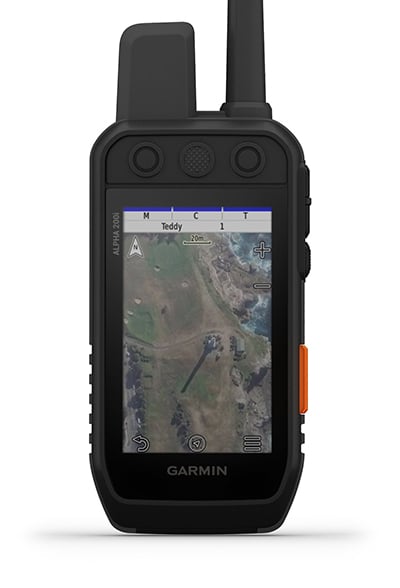 BIRDSEYE SATELLITE IMAGERY
Download BirdsEye Satellite Imagery directly to the handheld for better-than-real-life views of your route, trailheads, clearings and more (active subscription required).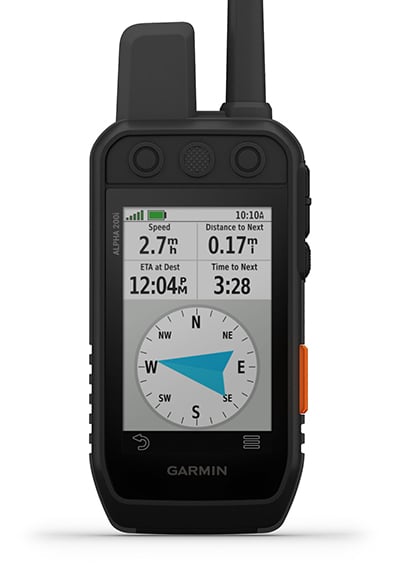 NAVIGATION SENSORS
A barometric altimeter helps you accurately monitor ascent and descent and see short-term trends in air pressure, and the built-in tilt-compensated three-axis electronic compass keeps your bearing — whether you're moving or not.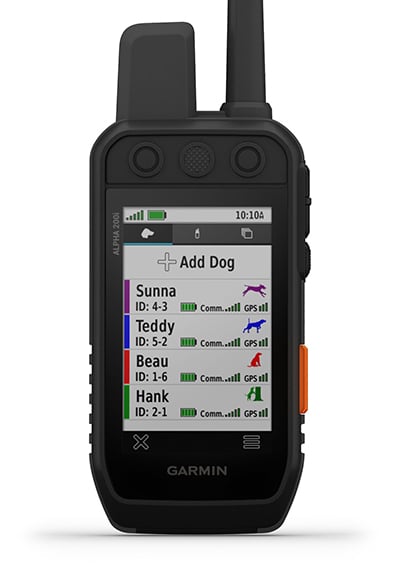 SEE IT ALL
The sunlight-readable 3.5" capacitive touchscreen display makes it easy to see and interact with your maps, dog data and more — even while wearing gloves.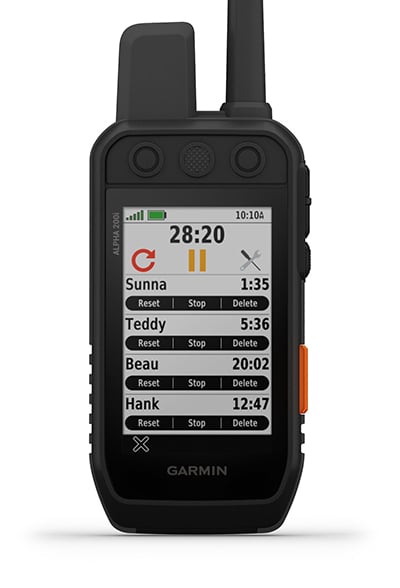 STAY ON THE MOVE
Replaceable battery lasts up to 20 hours, or up to 15 hours with inReach technology enabled.
TWO-WAY MESSAGING
Exchange text messages with loved ones, post to social media, or communicate inReach to inReach in the field (active satellite subscription required) 1.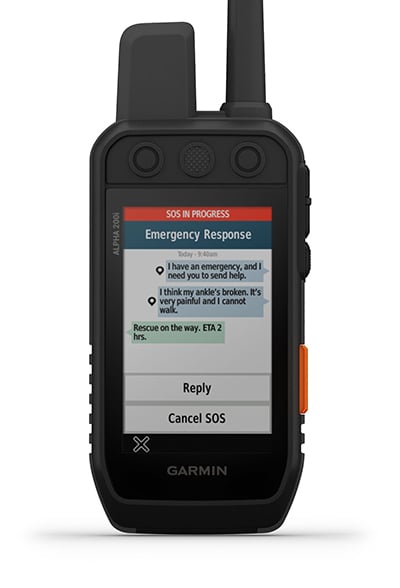 INTERACTIVE SOS
In case of emergency, trigger an interactive SOS message to GEOS, a professional 24/7 global monitoring and response center (active satellite subscription required)1.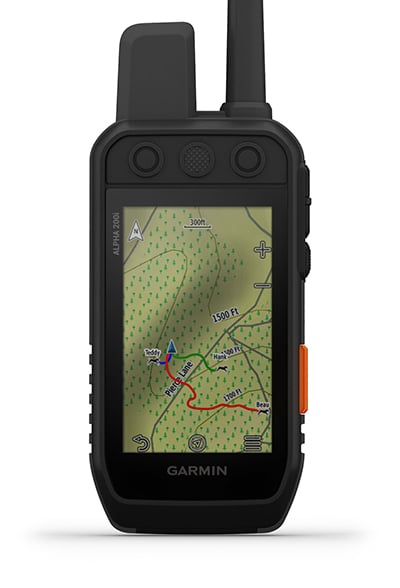 LOCATION SHARING
Track your location, and share it with those at home or out in the field so they can see your progress or ping your device for your GPS location and more (active satellite subscriptionrequired)1.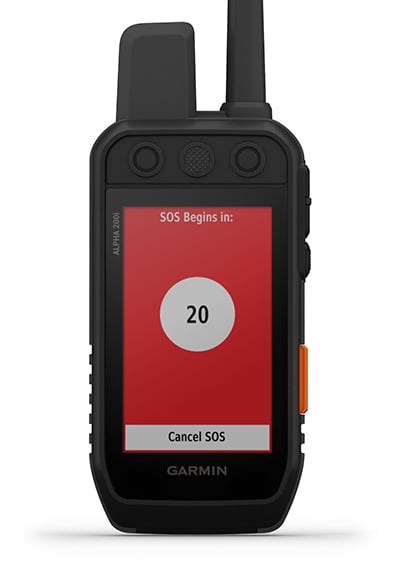 100% GLOBAL IRIDIUM® SATELLITE NETWORK
Instead of relying on cellphone coverage, now your messages, SOS alerts and tracking are transferred via the global Iridium satellite network (active satellite subscription required)1.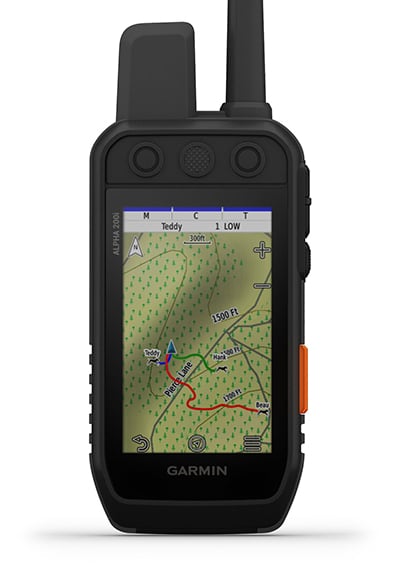 TRACK YOUR PACK
Monitor up to 20 dogs from up to 9 miles (depending on dog device) with a 2.5-second update rate. Pair with T 5 or T 5 mini dog devices (each sold separately or as a bundle).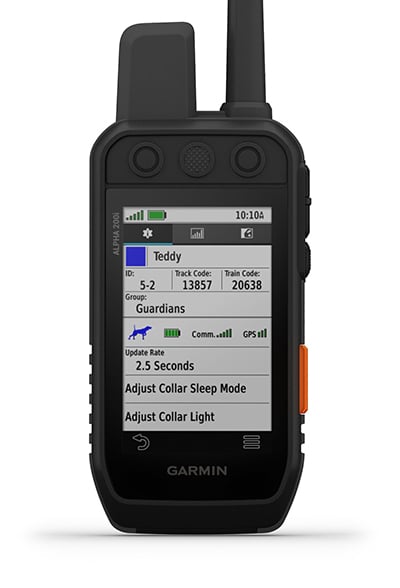 DOG LIST/GROUP MANAGEMENT
Keep inactive dogs in your dog list, and manage active groups so you don't have to add and remove dogs for every hunt. Pair with T 5 or T 5 mini dog devices (each sold separately or as a bundle).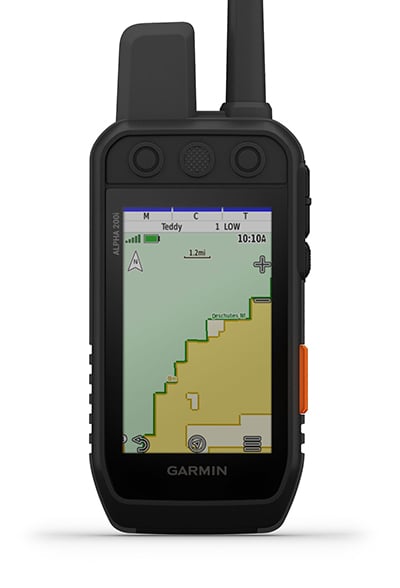 PUBLIC LAND BOUNDARIES
Optional display of public land boundaries on topographical maps helps you know that you're venturing where you're supposed to be.
---